Social media has been the cheapest and most efficient way of advertising for years. Almost everyone has some sort of social media account, and therefore are places like Facebook and Instagram the easiest way to get the attention of potential customers. This means if you offer takeaway through social media the number of customers should increase. With the resOS takeaway system, you can add the ability to lead customers directly to your takeaway page, via your socials media pages.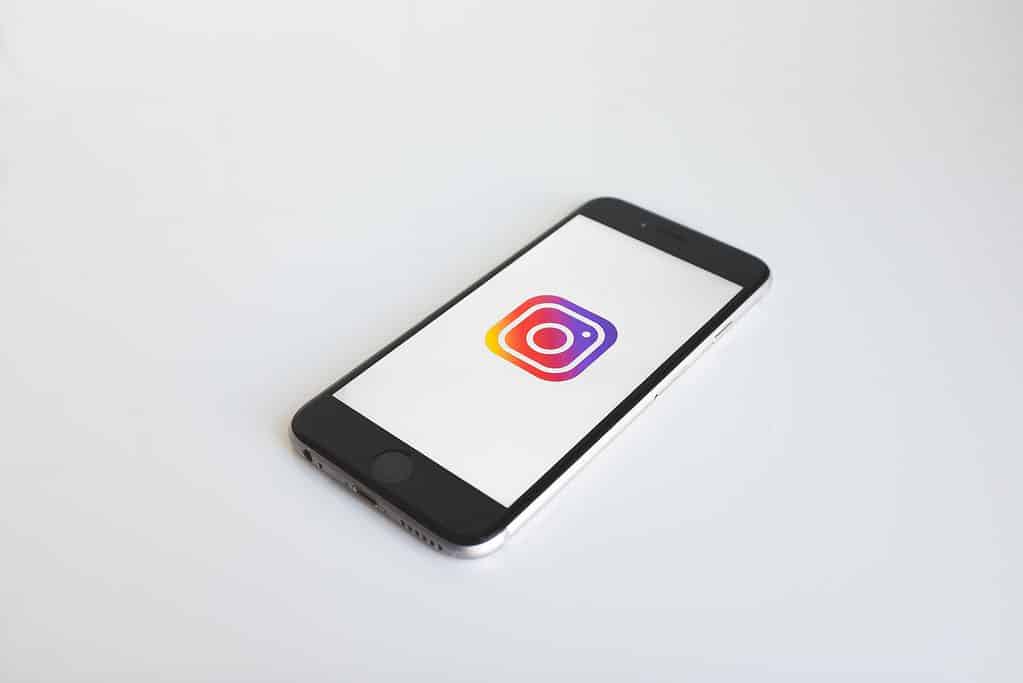 What are the advantages to offer takeaway through social media?
Adding your website to your social media page is equivalent to having a sign with your logo on your physical store. This means that the traffic on your page will increase, resulting in an increased number of customers. The button is a link, that sends the customer directly to your takeaway page. It will make the process of ordering takeaway from your restaurant smooth and easy. The "Takeaway button" will show up on your page as shown below.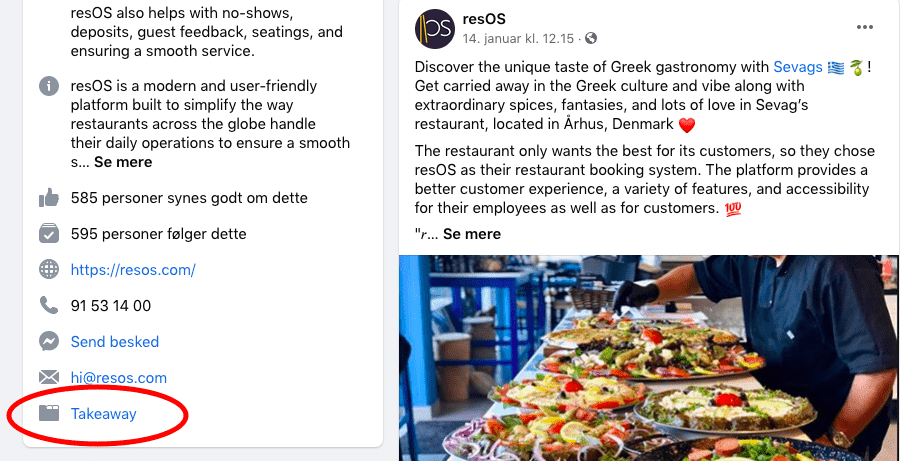 resOS takeaway system on your website
In addition to the social media features, you can also add resOS takeaway system to your restaurant's website. It works the same way, as on your social media pages. You simply insert the link in your editor, and your guests can now go directly to the resOS takeaway site from your website. It's easy to implement, and we have guides in the system, telling you how to do it.
How can resOS takeaway increase your efficiency?
The system is simple and easy to manage through the control panel on your resOS page. From the control panel, you can edit your takeaway menu to match your restaurant's requirements. In conclusion, the resOS takeaway system will make the ability to offer takeaway through social media easy and problem free.
Would you be interested in trying out the resOS takeaway system?
resOS takeaway system has a 4% transaction cost with credit card payments, but we take 0% in commission.
Do you want to try to offer takeaway through social media with resOS? You can see the link for our plans here: resOS takeaway system prices. If you have any questions regarding our takeaway system? Feel free to contact the resOS team at [email protected].