Before making a reservation, guests often scroll through different review sites before they decide where they should book a table, in order to find the best possible place to go eat. resOS has made it possible to offer online table booking easily on both Google Business, Facebook and your website.
Increase your chances of receiving a reservation
Many guests want to book a table online. By offering the ability to book a table on your website, Facebook page or Google page, you will increase the likelihood of receiving more bookings. They are popular websites which potential guests look at, when they read reviews about restaurants. If your restaurant has received great reviews, and it is possible for guests to book a table right on that site, the probability of receiving a booking increases a lot.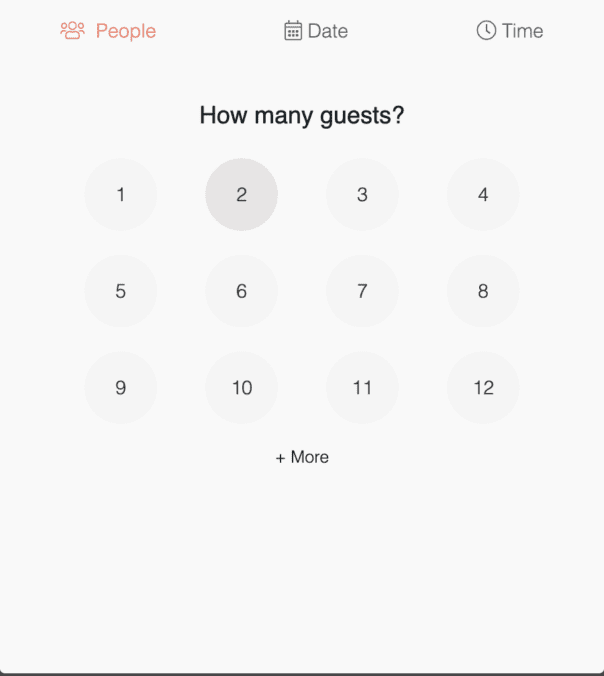 Add your booking system to your website, Google and Facebook for free
We highly recommend you to do add the booking system to your website, Facebook page and Google Business page, as it is completely free for you. By following these simple guides, you will be ready to receive booking on the platforms in few minutes. It's free to do, and it will help you receive more bookings - it's the perfect win-win situation for you :-)
resOS will help you integrate
Do you want to offer online table booking on your Facebook and Google, but don't know how to do it? Don't worry, here at resOS we have made it easy to understand for all restaurant owners, how you set it up. We have a sweet customer support and we will gladly show you how to integrate booking on all these platforms. It only takes a couple minutes!
Follow these guides:
Guide: How to integrate your booking system on Facebook.
Guide: How to integrate your booking system on Google.
Do you have any questions? Do not hesitate to contact us at hi@resos.com and we will get back to you as soon as possible!