Customize your own visual table plan for your restaurant with resOS' booking system. With our table planner, you will find it easier to get a clear overview of your tables and their occupancy.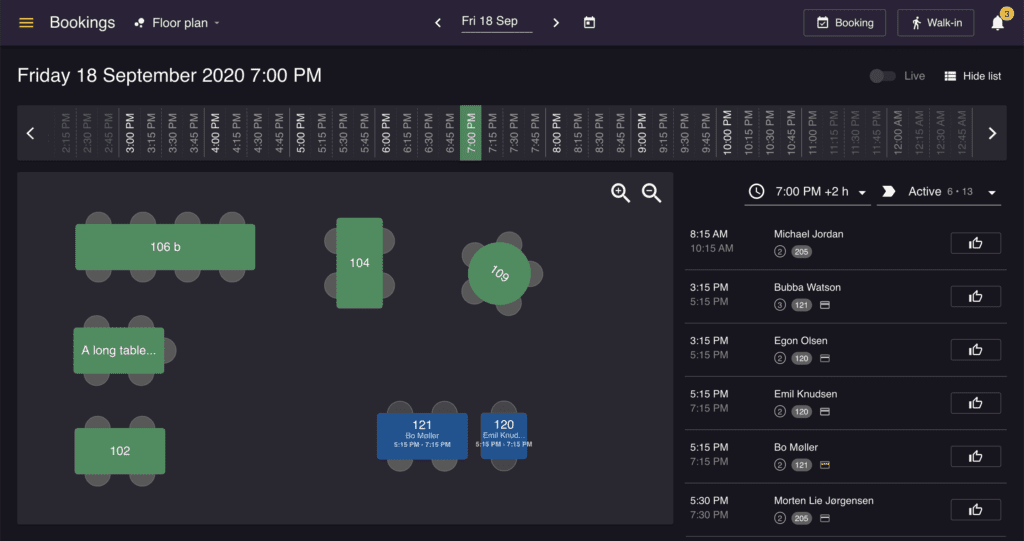 Improve your table planning
This feature makes it possible to see available, reserved, and occupied tables at a glance. This will make it easier to allocate both guests with reservations and walk-ins right at their arrival. It will also improve your daily routines as it will give all staff members a quick overview of reservations and capacities throughout the day.
The feature might be particularly valuable for new staff members, as it will help them to quickly familiarize themselves with the different areas and tables at the restaurant.
How does the visual table plan work?
With this function, you will be able to get an image over your tables, with the number/name you have assigned to each one of them. The system will allow you to click directly on the table you would like to use for the specific booking. In other words, the seating chart makes resOS' booking system even more easy and user-friendly.
The seating chart can be accessed both on the resOS website and in the app.
Learn more about resOS today
Do you have any questions? Do not hesitate to contact us at [email protected], and we will get back to you as fast as possible.