Are you interested in how to improve your restaurant floor plans? Jump in, because we are taking you on a restaurant floor plan safari. We will guide you through why you need a restaurant floor plan, and show you how it will help increase the number of bookings.
What are restaurant floor plans?
A restaurant floor plan system helps you and your employees handle bookings and tables in a more efficient way - which also helps both your restaurant and your customers.
The system is the backbone of your restaurant as it helps you manage your table reservations and guests. Mapping your restaurant's physical space, rooms, and areas with visual floor plans not only makes it easier for your staff to manage their daily tasks - it also makes it possible for guests to book online. It's a win for all!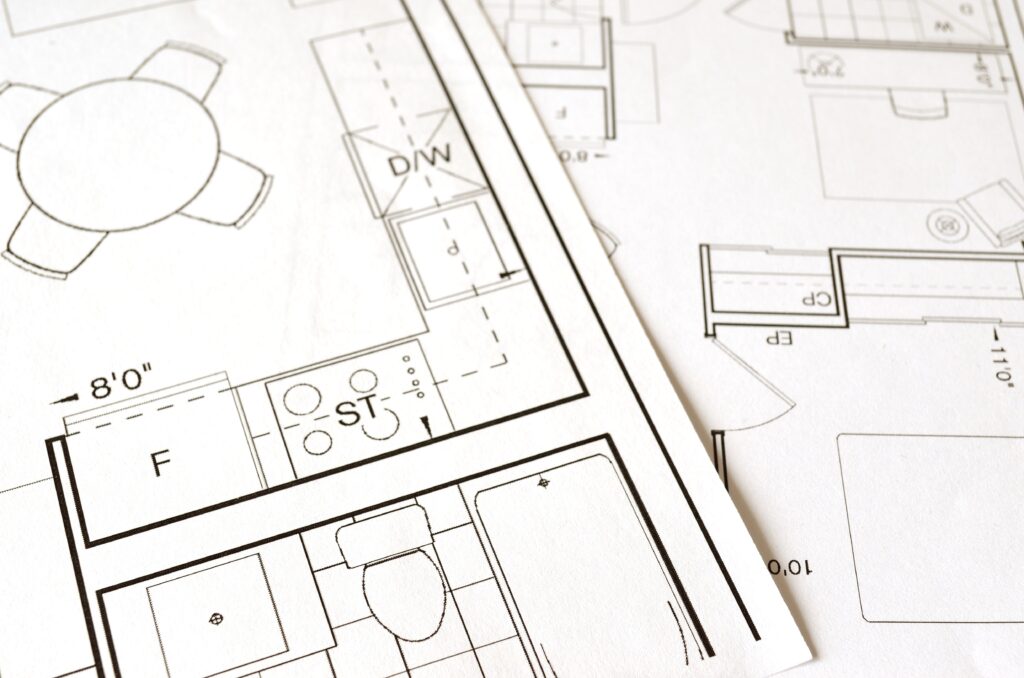 Why are restaurant floor plans essential for your restaurant?
Happy guests, first of all. And that's seen from different perspectives. Having a floor plan means that your waiters and waitresses have a better chance at planning their day and it makes it easier for them to give guests (both reservations and walk-ins) a good experience.
Customers or guests are often quite critical, and will most likely find another place if it takes too much effort to book a table or get an idea of availability. Try seeing it from the guests' point of view: What do they think before going to your restaurant? Probably something like:
Do they have online booking available (yes, ofc!)
How do I book a table?
Which tables are open for reservation?
Where do we want to sit?
For how long can we reserve the table?
How are the reviews?
What's the menu like?
So what do these floor plans look like?
As described above, the booking systems give the restaurant an overview of the rooms and the seatings. Below you can see an example of how a restaurant floor plan could ook like. To give an example of the restaurant floor planning, we are using some examples from our restaurant management system (resOS), which has the floor plan included.
This example is from one of the restaurants that use resOS as their booking and table management system. By setting up the visual floor plan according to the physical setup in the restaurant, they have a clear overview of the tables and their occupancy. Very smart, right?
Having a booking system that is user-friendly is very important. Bookings, schedules, staff, and guests craving food and drinks, can already seem stressful and it can be difficult to keep track of everything at once.
Simplicity rules, so to say, when it comes to having a system that acts as a helping hand. The era of complicated and manual systems is over. As you can see in the picture above, there is a clear overview of the number of seats per table, one more good thing about it, and one more good thing about it.
Color coding, as seen in the picture guides the staff. For example, does green mean the table is available and red means that the guests are seated? Having time slots as a feature makes a huge difference, this could be 1,5 - 2 hours per reservation. The staff can then follow the process, by looking at the colors. The staff will subconsciously associate the colors with the tables being available or not. It's smart as it's a simple way of remembering the different options - and it shortens the time spent at screens and looking through bookings. As a result, it makes the everyday shifts a lot easier, especially on busy days.
Many restaurants have walk-ins, who ask if you have a table available. On a busy day, this can be very stressful.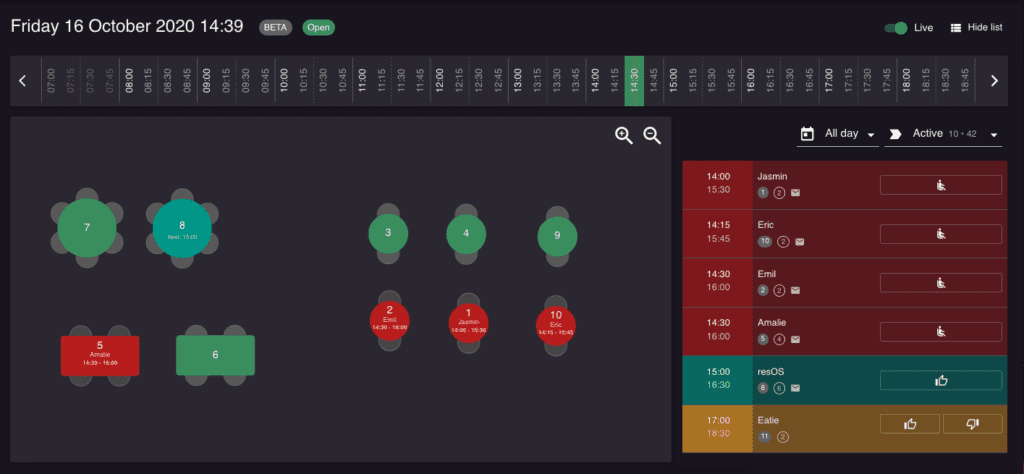 What causes a stressful day at your restaurant?
1. You may have the entire day booked.
2. You might not have enough staff that specific day.
3. You might not have a system that can help you with reservations and table management.
If you then should be so lucky and have a good restaurant management software and floor plan, it'll take your staff a few seconds to check if anyone is leaving soon, and find a quick solution.
Can a floor plan really help increase the number of bookings?
Sure it can! And increasing the number of bookings and your restaurant's occupancy is very important for your business' profit and revenue. After a long and financially tough pandemic, increasing the number of bookings is something all restaurant owners dream of.
By improving your floor plan, daily tasks can be improved and done more effectively.
Likewise, by structuring, planning, and designing the floor plan, the restaurant management can prevent overlaps and staff getting overworked and confused - and as a result, optimize the service for guests.
The floor plan goes hand in hand with booking systems, as they are integrated or connected. The bookings will show up on the restaurant floor plan, and it's important to have a system that works properly when it comes to online bookings for restaurants. Why you may think? Doesn't it work well with calling the restaurant? Well… Statistically, 90% of customers prefer to book their restaurant visits online. This shows the importance of having automated digital systems and platforms that are easily accessible to your customers.
Adding features to your restaurant floor plan can help optimize the number of seatings. A so-called restaurant seating strategy is worth implementing and improving.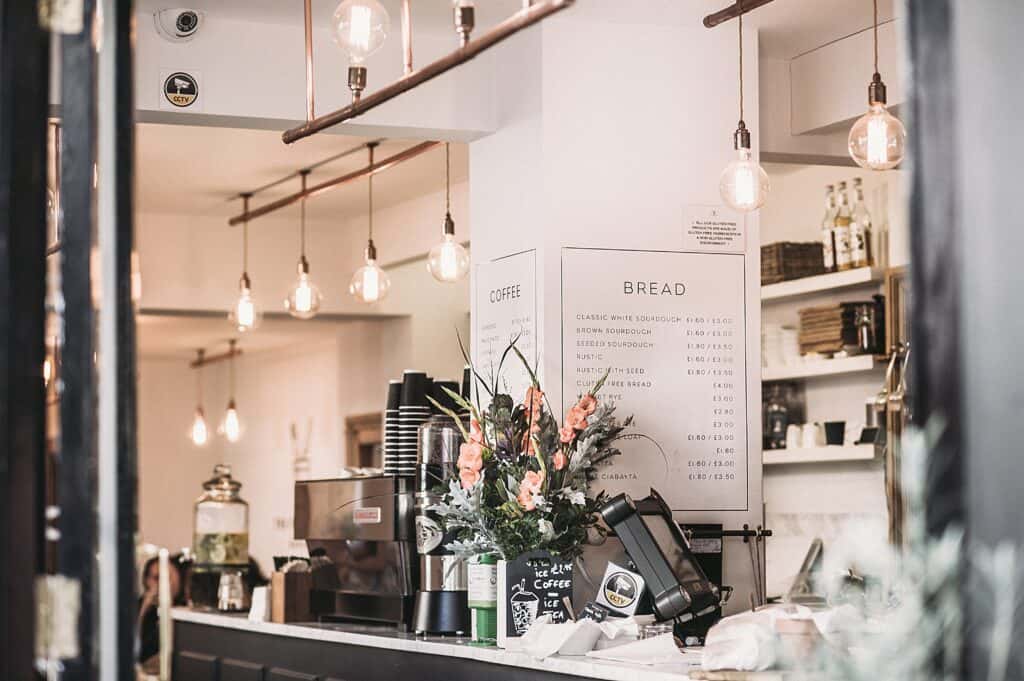 How do you properly design your restaurant floor plan?
There are some (maybe obvious) factors that need to be considered when planning, designing and creating your floor plans and layouts. Ensuring that there is enough space between tables and not overcrowding the restaurant.
Not having enough room can cause guests to bump into other tables, waiters not having enough space to work, and uncomfortable situations. We want our customers to have a good experience! And the staff also deserves to work in a good work environment, where they feel comfortable walking around without stressing.
Making room for guests entering the restaurant can be done in many ways.
Examples of areas you could add to your restaurant floor plan, or consider when optimizing your space:
Waiting and entry area: Here you can quickly communicate with customers, greet them, and escort them to their tables - or the bar to wait if it is a finer dining restaurant.
Dining areas: The typical restaurant dining area typically takes up 60% of the restaurant's space. This is because of furniture and traffic flows.
Kitchen: the kitchen takes up to about 40% of the space. Of course these numbers vary depending on the type of restaurant. The kitchen is most often the heart of the restaurant.
Restrooms: Placing these strategically according to the kitchen is smart. Having the bathroom somewhere more private may be a better choice, and should not be one of the first things the customer notices when entering.
Bar and service counters: Your customers can order, sit, or wait here. This depends of course on the concept of the restaurant. Sushi shops often have their bars open where you can sit, especially if you come alone or as a pair.
Takeout and delivery pickup areas: If your restaurant has a collaboration with a takeout service, make sure that there is a place where customers (who bring their food home) can wait.
Outdoor spaces: These are so important too, not to forget! Outdoor patios or sidewalk seatings are part of many restaurants, and when the weather is nice, they're the favorite spots. Add these to the plan too!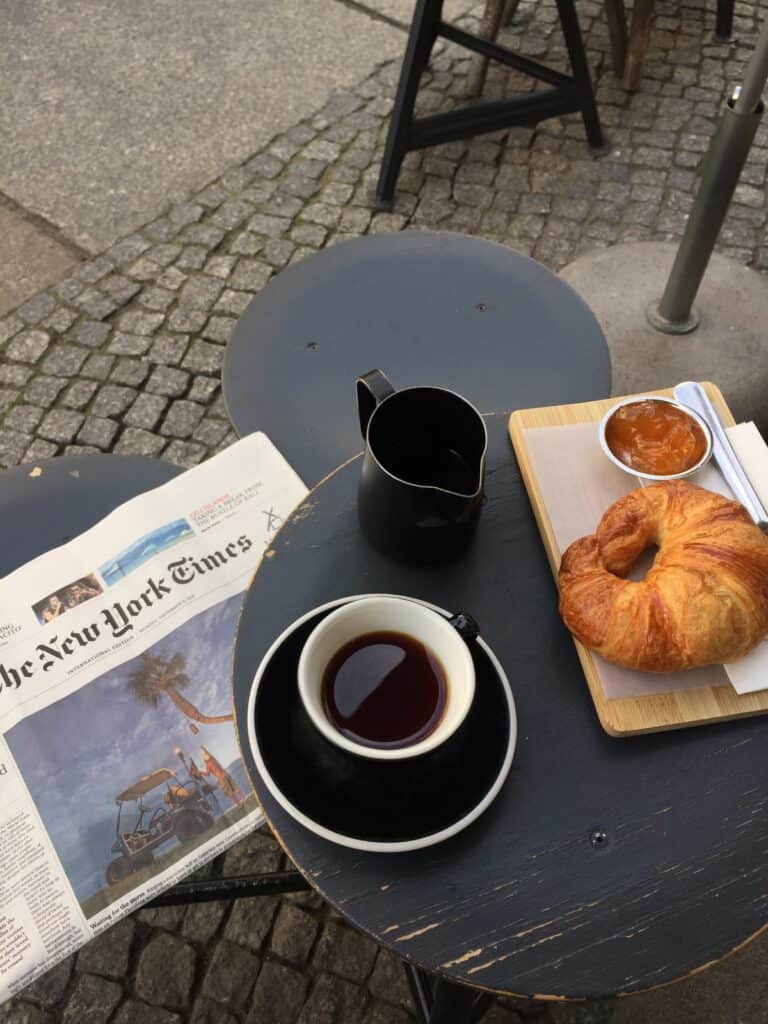 Here are 7 tips on how to design a floor plan in an effective way:

When designing the floor plan, you have to define what type of restaurant you have. Is it formal dining? More casual? This plays a significant role, because the number of tables and decor has to match the brand. In case it is fine dining, the decor has to be appropriate to the brand, and the table settings may be designed differently than your average restaurant.


Create space to walk around. Most restaurants are often busy and the staff are working fast. Improve your space, have paths for guests to walk, make it easy for everyone to get around.


Calculate how many customers you need to serve per seating in order to break even. This means that when making the floor plan, you should calculate how many tables you should set up and how many seatings there should be per table.

Select furniture that makes sense for your restaurant - how do you seat most people? How is the spacing between tables? Does the staff have room to wait? Other factors?


Minimize tables with bad locations. No one wants "the bad table" (close to the bathroom, kitchen, doors). Minimize these in order to get all the bookings possible. Be creative and find good solutions. You could find furniture in new shapes or styles, customize the furniture to optimize the 'good spaces'. Plants can be effective as well to hide less visually pleasing things - use these strategically.

Create a good and flexible work schedule in order to maximize efficiency. Match the tables and seatings with the perfect amount of waiters.

Make sure that you have enough people working in the right places. Place staff strategically - in the bar and kitchen, as runners, hostess, supervisor, etc.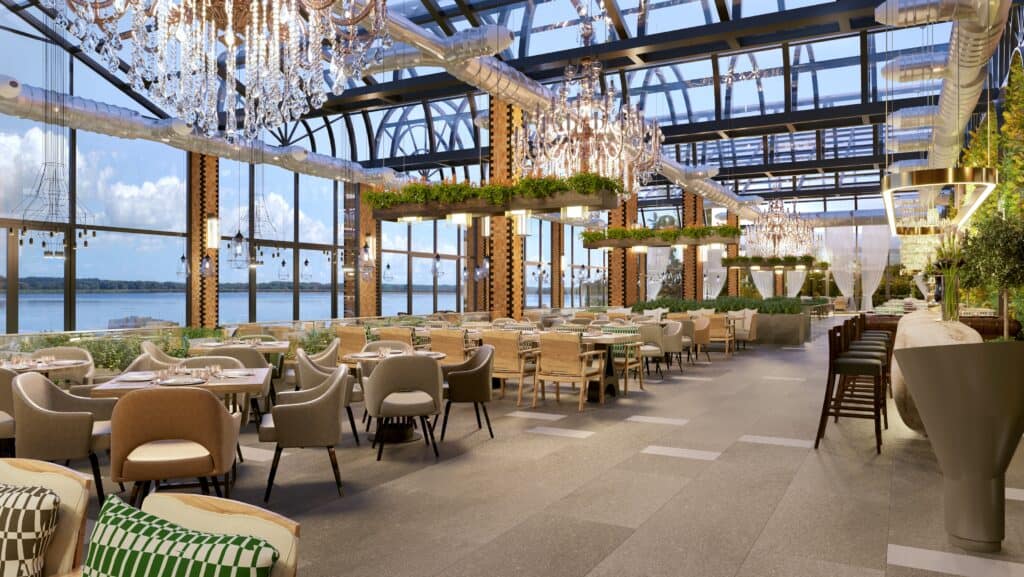 Read also about what criteria to look for in an online restaurant booking system.
To improve the restaurant floor plans, you need to adjust and look into your restaurant's seating strategy 
By making a seating strategy, you'll be able to create the best possible dining experiences for your guests, increase efficiency and, like mentioned above, improve the numbers on your bottom line!
There are many factors to consider when making a strategy for seating in one's restaurant. Success rarely comes overnight - but you can do your part to achieve what you set out to do.
The food, the drinks, the service, and the atmosphere in the restaurant contribute to (and perhaps even lay the foundation for) your ability to establish a good restaurant seating strategy. Everything from ample seats to long tables, to stalls, you must make sure to arrange so that customers want to come again.
Floor plans are made to help both staff and customers
Although the customers are the first ones we immediately think of when we think about how to make a floor plan and a strategy for this, the employees are just as important. One must keep in mind that they are the ones who have to balance a lot of plates around and move around in the areas where no one is sitting. When setting up your tables, you need to test and retest the layout and floor plan. It should all be able to work for all parties.
Taking a look at how customers book and how the requests have been previously can help you. Maybe customers are trying to book for bigger groups, but you don't have tables with that amount of seats? Make it an option and think creatively about how you can get most of your space. Create new layouts and new ways of designing the way your tables are placed. You may be surprised by the ways things can be done. This will most likely increase your bookings and profitability.
Also, it can be a good idea, in addition to the size of the tables, to have different kinds of tables. Round, square, rectangular, and long tables. Stalls, benches for outside-seatings, and other types of tables.
Let's say your table arrangements are distributed in a way where you have too many tables for two guests or too many big tables with many seats. By improving the way the tables are arranged, it'll be easier to rearrange and optimize your floor plan in order for you to gain more bookings. By having a floor plan, you can strategically use your tables in a way where you get the most out of what you have already. The floor plan doesn't change your number of seats nor tables, but it helps with getting an overview.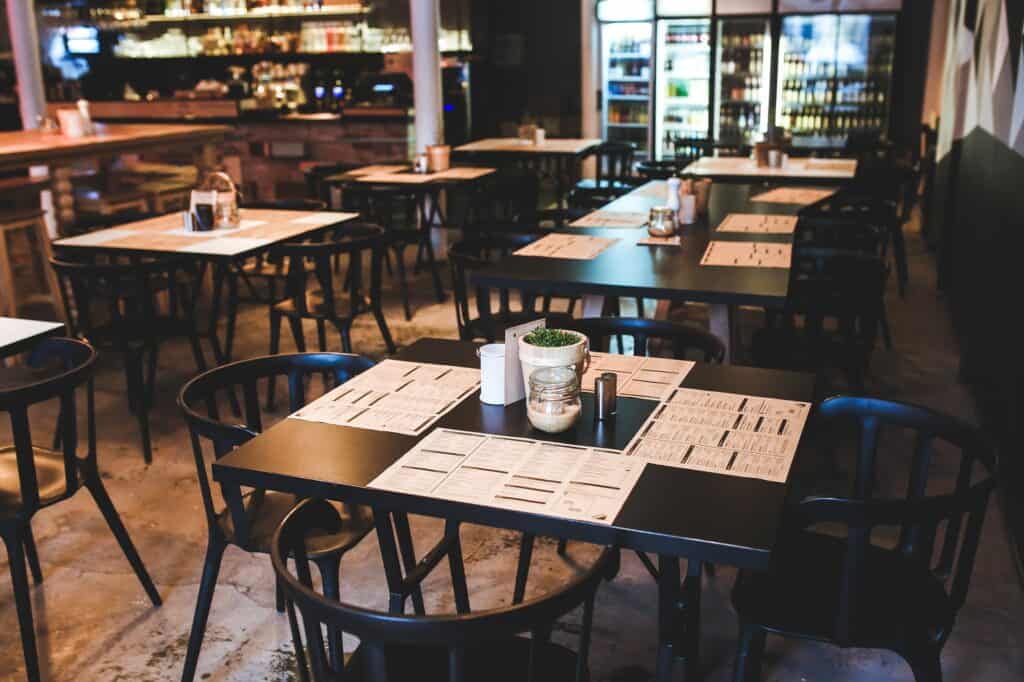 Interior and bookings - what do they have in common?
Lastly, we are trying to invite people into our restaurants, right? How about making your place look extra good, adding a little spice to the decor. The interior design creates an aesthetically pleasing environment for the guests. Many restaurants have different concepts, may follow certain trends, and invest in hiring interior designers to make the place shine. This is to create a unique dining experience and attract people to the restaurants.
Some restaurants are gaining a lot of popularity online and on social media because of their interior design, decorations, colors, themes, photo walls, and artifacts that make them stand out. This also leads to more bookings. The floor plan can also affect the decor and environment that you're trying to create. You can learn from other restaurants that have done a good job, and get inspired by their intriguing interior designs.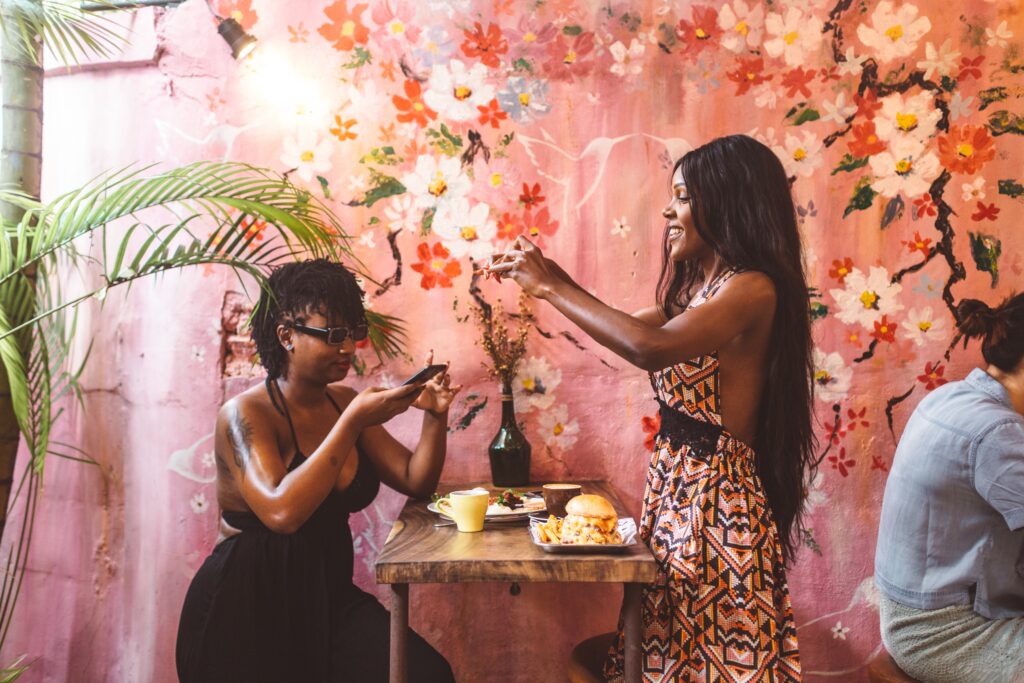 So, let's sum up
Having a restaurant floor plan may seem to some as a very simple thing - but rather, effective and important are the words that should come to mind. The changes you'll make may or may not be temporary. And that's okay! A restaurant floor plan is a tool that will be used on a daily basis, and after what we know, it is definitely worth the time, money, and effort. We are sure that a restaurant floor plan will benefit your restaurant in the long run and more than you might expect.
A restaurant floor plan is made to help you - not make your daily life at the restaurant more complicated. A well-designed floor plan will:
Help increase your workflow and efficiency
Make it possible to stick to your budget and calculate break-evens per seating and per table
Help your staff - they will start working cohesively and more efficiently
Will make sure to prevent bottlenecks and overcrowding
Improve the physical space and design your place in a way so that no room is wasted nor overused
Better communication with customers and ensure a good experience.
We see it as taking your business to the next level.